BE Sports: 1000 volunteers for Eko 2012



| | | |
| --- | --- | --- |
| 2012 Nigeria | | |

To provide additional service during the 18th National Sports Festival tagged Eko 2012, 1000 volunteers will be engaged by the Local Organizing Committee (LOC).
Making this known Wednesday, LOC Secretary General, Kweku Tandoh, said the volunteers would be drawn from various professional fields would assist in various areas.

"I want to say that we will be engaging over 1000 volunteers that will assist in different area and I want to say categorically that the volunteers will not be doing the work of the sub-committees as they will only be rendering additional assistance throughout the festival," Tandoh said.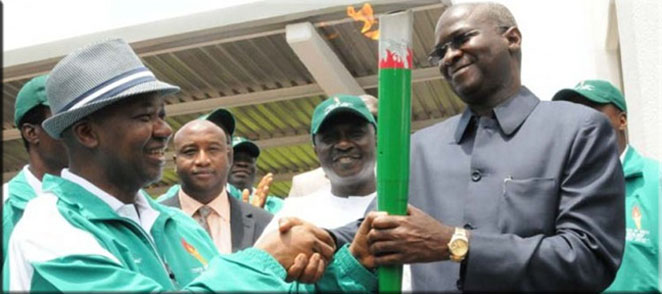 Vice President, Namadi Sambo hands over the torch of Unity to Gov Babatunde Fashola of Lagos State in Abuja.
The LOC scribe added that to acquaint the volunteers with their functions during the festival, three-day training would be organized for the selected people with the aim of updating their knowledge on what volunteerism is all about.
He however, said that various professionals would be part of the volunteers, as there are plans by the state to keep the data of the volunteers for future events in the state.

According to volunteer project manager, Bisi Oshunneye, said that to be part of the volunteers, willing individuals can be filled the form on the website www.eko2012ng.com.

On the aim of the exercise, he said, they (volunteers) are meant to provide auxiliary service during the championship most especially at event venues across the state.
"We want to try and make people to be useful especially professionals from various fields and this will intend to achieve with the volunteer project and we hope this will surely help during the games," he said.
Source: Vanguard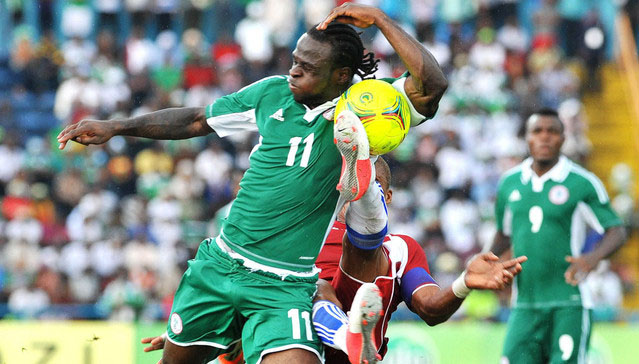 The Super Eagles have qualified for the 2013 Africa Cup of Nations after comprehensively beating Liberia by 6-1 in Calabar. more >